What Makes Speedway Different?
At Speedway, we are proud of our success at meeting the fueling and convenience needs of over two million customers every day, and proud of the reputation of our good name within the communities that we serve.
Our success also stems from our ability to understand people's needs. We recognize that there are many gas and convenience store choices, and that nothing less than outstanding service, a wide selection of products, and real value for one's dollar will attract loyal customers.
More than anything, what Speedway offers is convenience. For us, bringing a bit more ease and simplicity into the lives of our customers is our greatest success.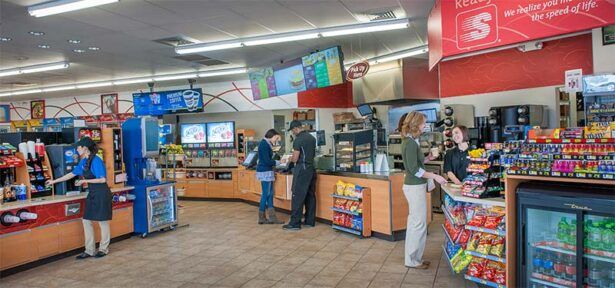 About WEX
Speedway's fleet card partner is WEX Inc., a leading provider of corporate payment solutions. From its roots in fleet card payments beginning in 1983, WEX has expanded the scope of its business into a multi-channel provider of corporate payment solutions representing approximately 10 million vehicles, and offering exceptional payment security and control across a wide spectrum of business sectors. For more information, visit www.wexinc.com.